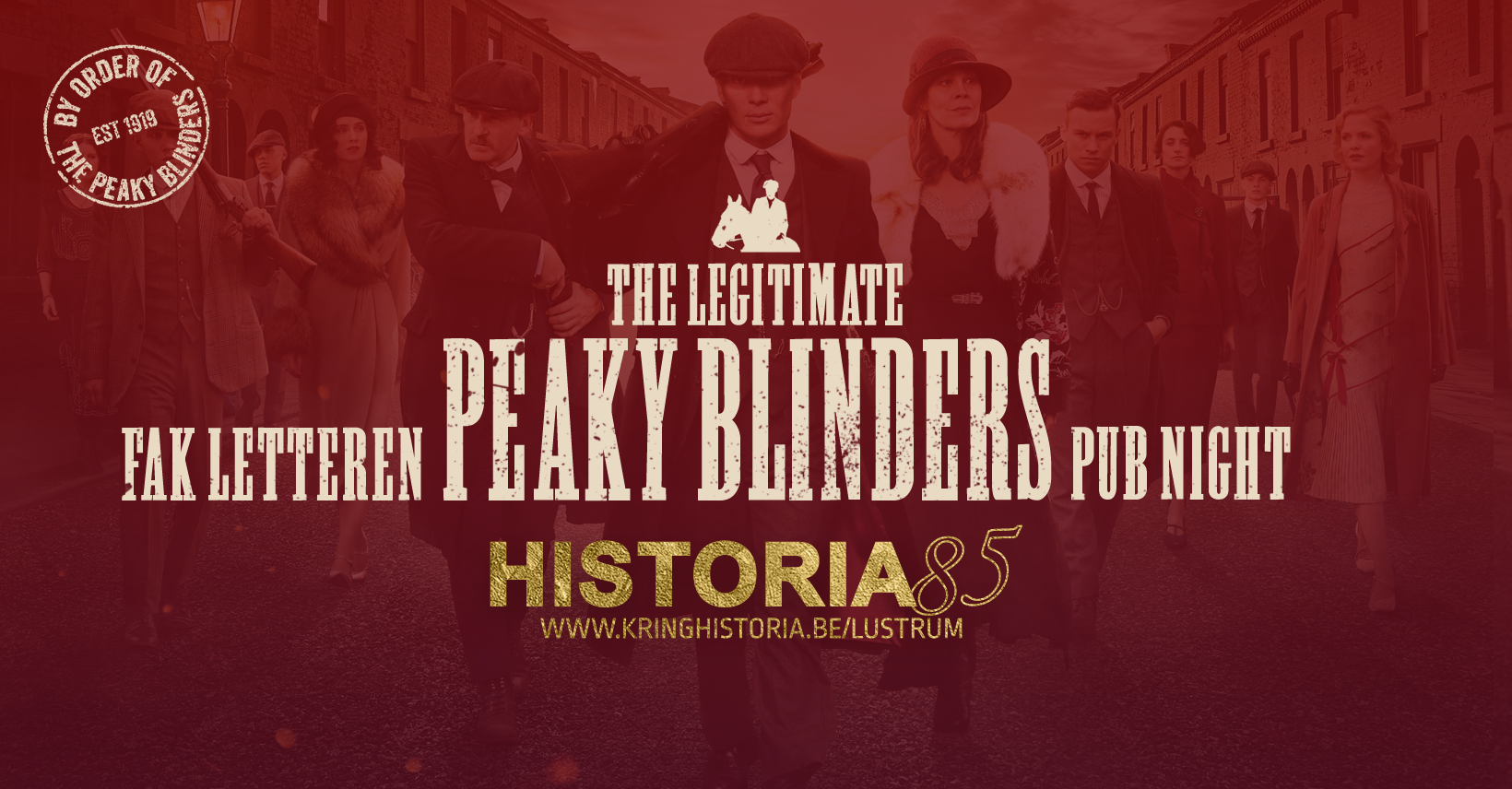 Peaky Blinders Pub Night ⎢Kring Historia 85
Op 05 november 2019 vanaf 21:00
PEAKY BLINDERS PUB NIGHT
The Historische Kring was formed on 7 February 1935. About 600 km away, over the Channel, the notorious 'Peaky Blinders' gang controlled the streets between Small Heath in Birmingham and the parliament in London. Now, 85 years later, they are returning to Flanders for the first time after the war! They will bring the unique atmosphere of the interbellum, the post-1929 stock market crash and growing international tensions. When people came together to drink and to party, to forget about life for a while. Let's celebrate 85 years of togetherness! Lang leve ons fier Historia! Aye!
Come dressed, by order of the Peaky f*cking Blinders! ???
SPECIALS
☓ Tullamore DEW – €2
The legendary triple distilled Irish whiskey
☓ Peaky Blinder Gin – €2 (shot) / € 3 (per cocktail)
Shelby Distillery Spiced Dry Gin
☓ More TBA
LOCATION
Our own Garrison Pub – Fakbar Letteren ?