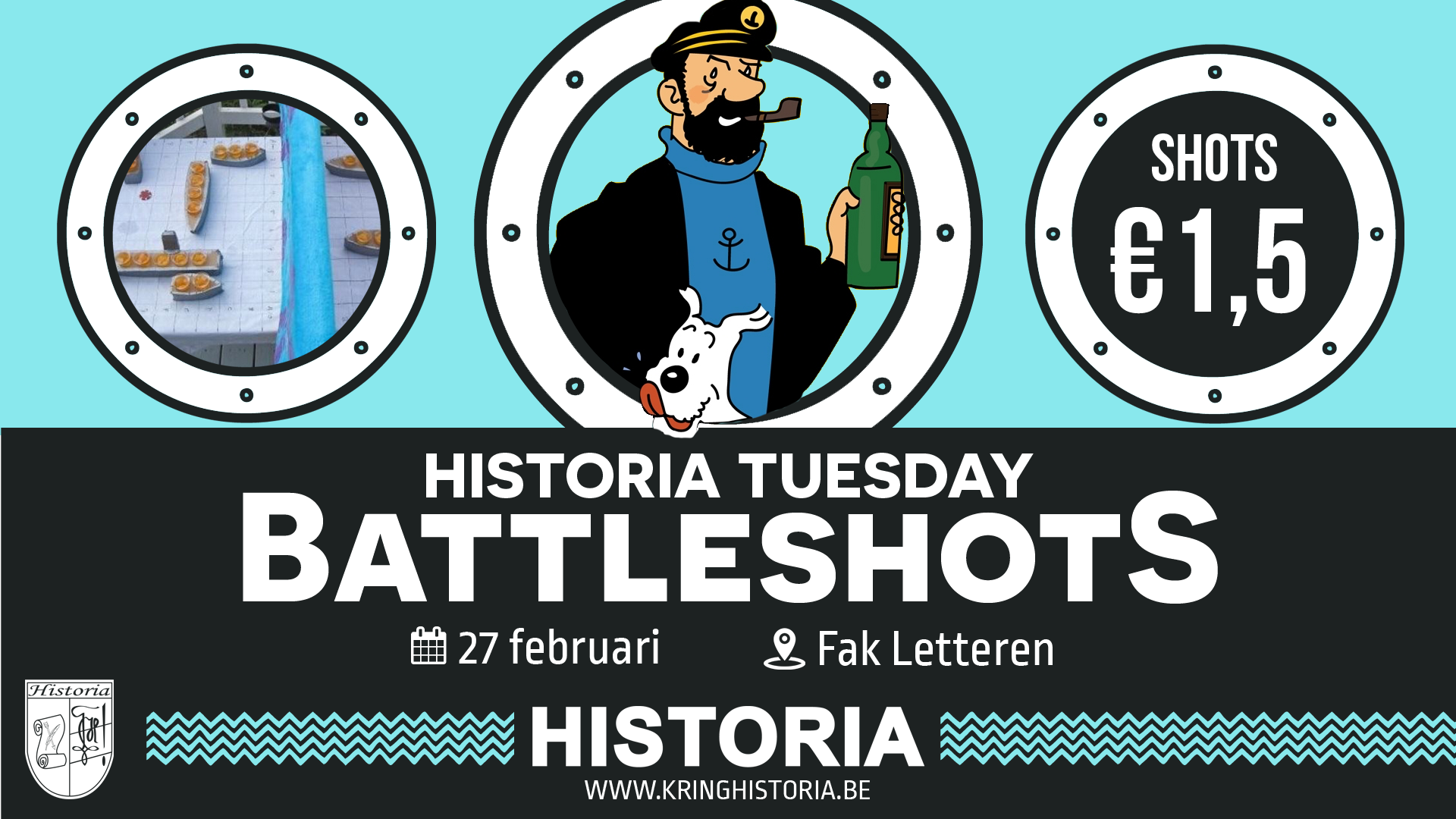 Battleshots • Historia Tuesday
Op 27 februari 2018 vanaf 22:00
[ENGLISH BELOW]
Historia maakt jouw spelletjesavond spannender met Battleshots. Kom dinsdag 27 februari naar Fakbar Letteren en daag jouw vrienden uit voor de volwassen versie van zeeslag. Supporter je liever langs de zijkant? Goed nieuws, de shotjes zijn zoals gewoonlijk maar €1.5 op dinsdagavond!
-> BATTLEPACK: Koop 10 shots om te spelen en betaal slechts €12 <-
[ENGLISH]
Historia spices up your gamenight with Battleshots. Join us on tuesday the 27th of February and challenge your friends for the adult version of Battleship. Is cheerleading more your cup of tea? Well great news, shots are only €1.5 on tuesday night!
-> BATTLEPACK: buy 10 shots to play and pay only €12 <-